Fazlee Sons rotogravure print achieves a crisp and vibrant image superior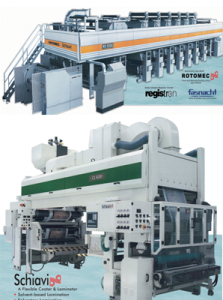 to other printing method. Our gravure is also tremendously consistent in terms of image and colour. Gravure Printing is available up to 8 colours.
What do we expect from Gravure?
Multiple Substrate
Multiple Repeat Lenght
Sharp ImageMinimum
Minimum half tone screen 5% upto
Controlled high speed of machines
Better registration colour control
Set up time
Easy sleeve change system
Gravure Machines
Rotomac/Schiavi RS 1250 Roto Gravure 8-colours, 1 No.
Rotomac Roto Gravure 7-colour, 1 No.