Fazleesons is a renowned printing, packaging and converting industry in Pakistan functioning for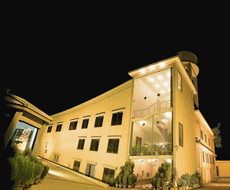 the last 62 years. It was started as a traditional printer & binder. Today, we offer to our valued customers a wide range of High Quality Packaging material printed by Offset, Flexo and Gravure. We have our own digital pre-press and printing units to produce quality sales promotion materials. The group's expansion has been marked by its keeping pace with the latest technology employed abroad, making it a pioneering innovator whom other followed. In the 80's, for instance, the Fazlee Group had the guts and the foresight to introduce Flexo Printing thus creating a market for it in Pakistan, paving the way for others to follow in their footsteps. We have achieved a landslide success in the field of printing, packaging and converting particularly for multinationals and pharmaceuticals companies besides banks, commercial organization, government and semi-government departments and autonomous bodies.
Innovation Experience Trust
Leading The Way In Flexible Packaging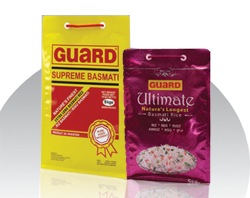 Fazleesons (Pvt.) Ltd., has vast experience in the flexible packaging industry which has proven to be invaluable for delivering high quality packaging solutions to our customers. We have a unique combination of proven experience along with cutting edge innovation so our team is ready to work with you to solve the tough challenges.
We build a successful partnership with you as we strive to exceed every expectation you may have. Our client have to rely on Fazlee as a leading authority in the flexible packaging industry. With Fazlee, you company will have a trusted partner, a partner that is knowledgeable and experienced in every expect of designing and manufacturing the highest quality flexible packaging products.
We help you visualize your ideas than began the detail work to achieve the best results.
From concept to delivery
Fazlee = a measurable advantage
Our unmatched experienced and unique place in the industry provide Fazlee with a measurable advantage over all competitors. We have developed a complete solution "From Concept To Delivery" and make the process simple.
On your side
We have the critical industry knowledge and technical understanding to predict potential issues before they happen. Fazlee is proactive in building efficient work flows, which allow us to reduce cost and time-to-market.
Innovation and technology
Fazlee excels when it comes to leveraging technology to exceed the extractions of our customers. We use the most advance 8-colors Roto Gravure printing press and state-of-the-art Box Pouch Construction line to produce innovative products with impressive results.
Highest industry standards
We have established relationships with industries top accredited manufacturers for international quality and safety control certification. Fazlee has created redundancy through qualified manufacturers to mitigate the supply risk to our customers while ensuring all quality and safety standers.